NORTH SHORE PRESTIGE REALTY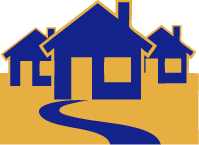 Tel: 847-716-6969
Welcome
&nbsp&nbsp&nbsp&nbsp&nbsp North Shore Prestige Realty, Inc is a fast growing full-service Real Estate Company in North Shore Suburbs of Chicago Illinois.
&nbsp&nbsp&nbsp&nbsp&nbsp We are providing a high level of customer service and satisfaction for its clients in Chicago and suburbs.
&nbsp&nbsp&nbsp&nbsp&nbsp We pride ourselves in giving our clients the absolute finest service with Short Sale Negotiation in Preventing Foreclosures.
&nbsp&nbsp&nbsp&nbsp&nbsp Our primary goal is to preserve and create real estate value for our clients in the most efficient and effective manner that is best suitable with today Real Estate Market.
&nbsp&nbsp&nbsp&nbsp&nbsp A major portion of our business comes from repeat clients and client referrals. You can trust North Shore Prestige Realty, Inc. to assist you with all aspects of your Real Estate needs.
Featured Properties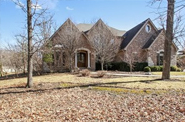 Northbrook $763,000 4 Bed, 4.1 Bath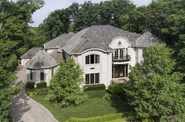 Northbrook $1,925,000 6 Bed, 7.3 Bath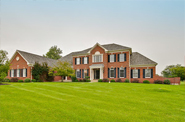 Lake Barrington $700,000 4 Bed, 4.1 Bath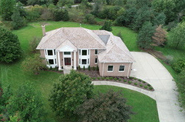 Long Grove $755,000 6 Bed, 4.2 Bath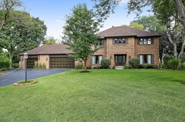 Naperville $660,000 4 Bed, 3.1 Bath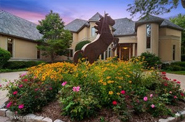 Long Grove $1,950,000 6 Bed, 6.2 Bath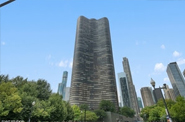 Chicago $850,000 3 Bed, 2.1 Bath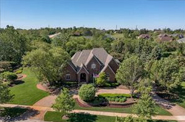 Mokena $700,000 4 Bed, 3.1 Bath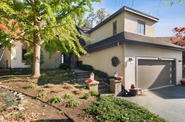 Mundelein $800,000 5 Bed, 2.1 Bath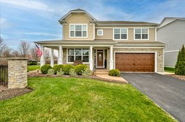 Plainfield $555,000 4 Bed, 3.1 Bath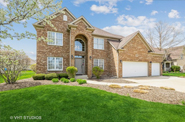 Plainfield $599,000 4 Bed, 4.1 Bath
Reviews
"You can choose North Shore with confidence, in my case we bought a house way over our expectations. If you want advices and opinions, ask and you'll get an honest opinion. North Shore PR are not that type of Company that put you on email list and forget about you. They knows how to "fight" with sellers and how to get best deal for you. Very satisfied with services and with the purchase. Thank you, Oxana!"
- Aurelian
"NSP Realty helped me sell my home in 2008 when the housing bubble burst. I was worried that I wouldn't be able to sell, but Oksana worked diligently to list my property and she secured a buyer after only two months! I will definitely be using NSP Realty and Oksana if I decide to move again in the future."
- Volodymyr K.
"When we became pregnant with our second child, we knew that our two bedroom apartment wouldn't be big enough for our family. With the baby on the way, we were pressed for time to find a bigger home for our growing family. Oksana not only found a perfect home for us, but made the process easy so we could focus on getting ready for our newest family member. She was professional and accommodated our busy schedules"
- Olga B.
"Oksana Chura is a pleasure to deal with. She is honest, hard working, and puts the interests of her clients first. Whenever I have a contract with her, I know that the deal will get done."
- Joel H.
"I have known Oksana C. for many years and during these years she showed great knowledge of the business and great service towards her clients. Always punctual and accommodating, a pleasure to work with... "
- Gene Bobrov (home inspector)
"The best place to take pictures is in front of our beautiful house, our dream home, and for that a big Thanks to the best realtor ever, who in record time helped us to find the dream home for our big family. It was a very rough time that summer when we supposed to sell and buy in record time with newborn triplets and the 4th of july around the corner, but Oksana managed everything, so we could move in time! Thank you for your dedication and your time! Recomend 100%"
- Gribincea Elena
"We would definitely recommend Oksana the Northshore Prestige Realty group! This was not our first time buying or selling property with Oksana but it was the first time we were looking to buy a house. I really felt the agent knew her business better than anyone. Oksana knew all the important aspects and possible dangers to avoid. She provided us with very helpful information and explained the process in a way that definitely showed her expertise in real estate she knows. Super responsive as if you were her only client! We call Oksana our family "Real Estate Lawler" if we have any idea or question, we can call her anytime and she always there for us. She is friendly and very professional. Thanks for helping us with buying and selling 7 years straight in a row"
- Maria Kobylianska
"Oksana is a great realtor, professional and dedicated to her job. Does above and beyond for her clients to purchase a house of their dreams."
- Iuliia Dotsenko
"We've bought our first dream house with NSP realty August 2019. They made our first experience smooth and hustle free! Professional and highly experienced staff helped us all the way until we've got our keys. Can't thank them enough for everything. Highly recommend Oksana and her team if you want your house buying experience go smooth!"
- Forever thankful, Ellie K
"Oksana is a great agent when it came to selling our Park Ridge home. Her market expertise, client network, and professionalism allowed us to close in a quick manner and with no drama. We have worked with many agents in the past and Oksana was by far the easiest to work with. Thank you!"
- Nick and Olga
"Oksana is a very professional realtor. My first experience with her was two years ago when she helped me find a condo. Oksana also helped me with getting financing. I simply would not have been able to get through the process without her. Last month I called her for help again. This time to find renters for my condo. She was able to find a great family who signed a two-year lease literally within a day!! I owe Oksana a great deal of gratitude and hope to work with her again in the future! I highly recommend Oksana!"
- Iullia
"I want to say thank you very much for beautiful house! We are enjoying our home every moment. And I want to say to everybody who looking to buy own property Oksana is the best realtor ever. She does impossible thing, at one moment I thought we cannot make the deal but people who recommend me Oksana told me relax and don't worry, Oksana will find solution. You will not find better realtor that Oksana."
- Igor L.